Your shopping cart is empty!
Oppo BD-105
Brand:
Oppo
Product Code:
BDP-105
Availability:
1
Price:
₹114,999.00
Ex Tax: ₹114,999.00
Flagship Performance and Features
for the Discerning Enthusiast
The OPPO BDP-105D brings Darbee Visual Presence video enhancement to our flagship product family. The Darbee Edition is based on the award-winning BDP-105 model known for its audiophile-grade sound fidelity. Darbee Visual Presence adds enhanced depth and realism to the visual experience. Excelling in both audio and video performance, the BDP-105D Darbee Edition is the ideal digital source for the perfect home theater and sound room.
High Fidelity Audio Performance
SABRE32
Reference Audio DAC
The DAC is one of the most important components for digital audio playback. The SABRE
32
Reference ES9018 from ESS Technology is the world's best performing 32-bit audio DAC solution targeted for high-end consumer applications and professional studio equipment. With the ESS patented 32-bit Hyperstream™ DAC architecture and Time Domain Jitter Eliminator, the SABRE
32
Reference DAC delivers an unprecedented DNR (Dynamic Range) of up to 135dB and THD+N (Total Harmonic Distortion plus Noise) of -120dB, the industry's highest performance level that will satisfy even the most demanding audio enthusiast. The BDP-105D uses two ES9018 DAC chips - one for the 7.1-channel output, and another for the dedicated stereo output. To learn more about the technologies behind the exceptional performance of the SABRE DAC, please read the
SABRE Technical White Paper
.
The BDP-105D features a dedicated 2-channel analog output with specially optimized ES9018 DAC and output driving stages. The stereo output offers both XLR balanced and RCA single-ended connectors. The balanced output features a true differential signal path all the way from the DAC to the 3-pin XLR connector. By transmitting a pair of differential signals, the balanced output provides better common-mode noise rejection and improves signal quality.
Dedicated Stereo Output
with XLR Balanced Connectors
USB Asynchronous DAC
By bypassing the low fidelity, poor quality DAC of traditional computer soundcards, the BDP-105D turns any computer into a high performing multi-media source by converting digital audio to analog through the ESS Sabre32 Reference DAC. The BDP-105D supports DSD audio in standard rate (DSD64) or double rate (DSD128 or DSD 2x) via its new USB DAC input.
A toroidal power transformer offers superior power efficiency and much lower exterior magnetic fields over traditional laminated steel core transformers. The BDP-105D's toroidal linear power supply provides a very clean and robust power source to the critical audio components.
Toroidal Power Supply
Headphone Amplifier
For a more intimate listening experience, a pair of headphones can be connected directly to the BDP-105D's built-in headphone amplifiers. The headphone amplifier is connected directly to the ESS Sabre32Reference DAC and offers a unique performance advantage over standalone headphone amplifiers.
4k Up-Scaling

Dual HDMI Inputs/Outputs

Darbee Visual Presence™

2D to 3D Conversion
Diversified Media Support
The BDP-105D entertains with a variety of media options.
In addition to Netflix, VUDU, CinemaNow, Pandora and Rhapsody, the BDP-105D provides access to popular entertainment network services from Digital Concert Hall, Film Fresh, YouTube Leanback and Picasa.
Additional disc and file formats, such as DVD, audio CD, HDCD, Kodak Picture CD, AVCHD, MP4, AVI, MKV and other audio/video/picture files on recorded discs or USB drives can be played back on the BDP-105D. The BDP-105D fully supports high-resolution lossless WAV and FLAC audio formats.
Full Roku streaming experience with an optional Roku Streaming Stick plugged in to the MHL Input; Up to 1080p HD; 750+ entertainment channels; Dual-band, extended-range wireless; Compatible with Roku Game Remote.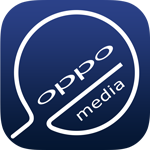 MediaControl
The OPPO MediaControl app turns your mobile device into a remote that provides complete control over your OPPO Blu-ray player. The app is able to browse media libraries, control playback of media files, and even turn the player on and off.
Write a review
Your Name:
Your Review:
Note:

HTML is not translated!
Rating:
Bad
Good
Enter the code in the box below: